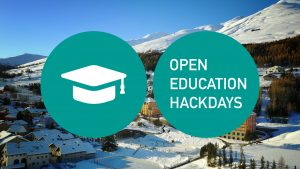 On March 22-23 the first Open Education Hackdays will take place at the Lyceum Alpinum Zuoz (Aguêl 185, 7524 Zuoz). We will combine the brainpower of students, teachers & EdTech Startups with engineers, designers & data analysts in order to collaboratively develop the "School of the Future".
– schedule
– participate
– project ideas
– open resources
– after the hackdays
– about us
– powered by
What will the schedule look like?

What will be provided at the Hackdays?
Food and accommodation will be provided at the Lyceum Alpinum Zuoz. Plus, we will contribute CHF 60 to your transportation cost (at your arrival in Zuoz). Be ready for a fun and beautiful weekend in the alps!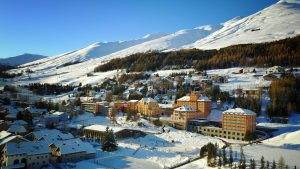 How can I participate?
The Open Education Hackdays are open to all persons who want to contribute to the future of schools & learning. We will bring together students, teachers, EdTech Startups, software developers, designers, data analysts and idea carriers ("ideators"). Simply register here.
In order to plan the catering requirements correctly, we kindly ask you to inform us at least 5 days before the event, by the 18th of March, in case you wish to cancel your registration for the Hackdays.
What project ideas will be presented?
The two key questions that we want to answer at our Hackdays are: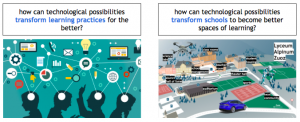 After organising two co-design workshops (workshop #1 in Zurich & workshop #2 in Zuoz) and collecting ideas from our broad community, we set up an exciting set of the project ideas and challenges, which will be presented at the Hackdays.
What open resources will be provided?
We are currently gathering Open Educational Resources (OER), interesting datasets and Open Source school software, which will be presented and provided at the Hackdays.
What happens after the Hackdays?
All resulting projects will be presented at other schools throughout Switzerland to make sure that the Hackdays innovations are shared and can be replicated. We will try our best to make sure that all projects interested in continuing their work and hopefully establishing their idea at a school can do that. 
Especially promising projects will get invited to be part of an Opendata.ch/Kickstart Accelerator incubation.
What is this program about?
Lyceum Alpinum Zuoz (International Swiss Boarding School), Opendata.ch and Impact Hub Zürich's Kickstart Accelerator joined forces to develop a new innovation format that we call "Digital Learning Lab" (Digitales Lernlabor). The initiative is grounded in Opendata.ch's experience in developing and implementing Open (Data) Hackdays for and with diverse communities; Kickstart Accelerator's EdTech & Learning Vision to build a stronger and internationally attractive EdTech ecosystem; and Lyceum Alpinum's strategic development process to build a "School of the Future".
Our vision is to create a non-partisan open platform that aligns and supports schools to initiate digital initiatives, document these projects & learnings and create visibility. In collaboration we'll hack, prototype, idea-accelerate the "School 4.0" – in a bottom-up & multidisciplinary manner.

Newsletter
If you want to stay informed about the activities and development of the Digital Learning Lab, you can sign up for our newsletter here.

Powered by
The first Open Education Hackdays are made possible by the support of: