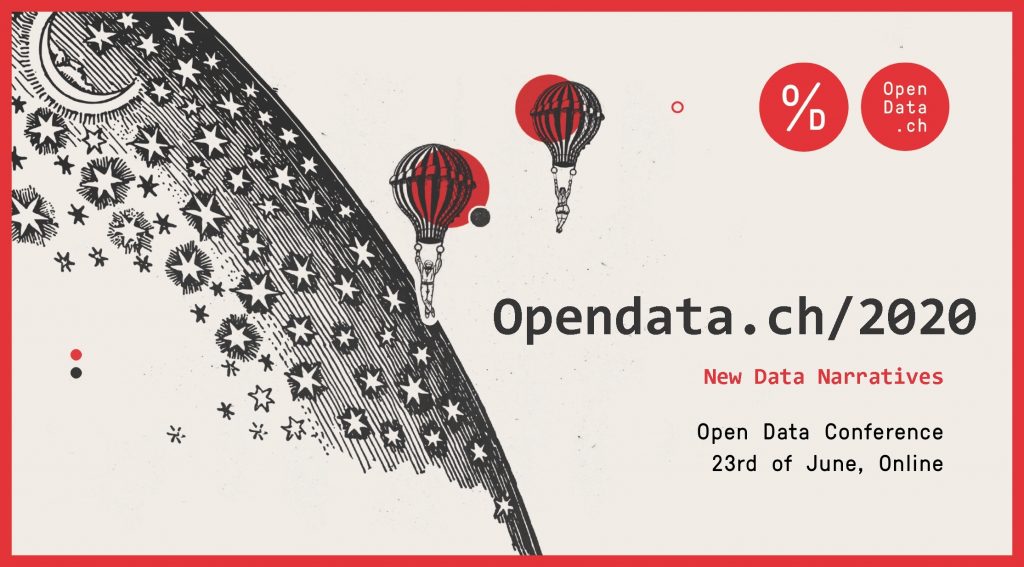 Opendata.ch/2020 Forum
Tuesday the 23rd of June 2020, Online
The Opendata.ch/2020 Forum took place on June 23 to facilitate a Switzerland-wide exchange between representatives from research, business, administration, politics, journalism, IT and other fields.
Thematically, we put the accent on "New Data Narratives" this year. Using innovative collaboration methods, we collaboratively worked out how society should collect, protect and use data for the common good. From the visions we developed, we crafted concrete actions.
In addition to the collaborative elements, we enjoyed various engaging presentations.
The Opendata.ch/2020 Forum has been covered and documented by us in three blogposts:
Here you can find the original program of the Opendata.ch/2020 Forum:
What does the program look like?
The program is subject to change.
08:30

Good Morning Coffee

09:00 

Introduction to the Forum

09:10

Welcome from Andreas Kellerhals, President Opendata.ch

Andreas is opendata.ch's president since 2019. Before that he worked as Director of the Swiss Federal Archives and was responsible since 2011 for many of the federal government's Open Government Data activities; in 2018 he was the Federal Department for Home Affairs' delegate for OGD. By education, he is a historian.

09:20

Keynote: Introduction to Open Data

Muriel Staub 

Since January 2017, Muriel works with the international advocacy group Avaaz.org. Furthermore, she is a board member of Wikimedia CH – the Swiss Non Profit organization which supports the projects of the Wikimedia Foundation, such as Wikipedia.

Hannes Gassert

Hannes Gassert is a web entrepreneur, author, and community organizer at the interface between technology, media, and culture. He studied computer science and media sciences and is co-founder and board member of Liip.

09:40

Presenting Data Visions


The visions around which you will work for the whole day will be presented by vision holders. The visions will focus on the following four topics:




Daten schützen

– Protecting Data
Daten öffnen – Opening Data
Datenqualität – Quality of Data


Datennutzung – Use of Data


If you have a vision that you would like to discuss please submit it via the following form until June 13: http://survey.opendata.ch/view/#!/forms/5eb26dcc0a30660004a6cd21

10:00 

Break and Team Building

10:10

Workshop 1: Owning Data Visions


Working in groups, you will develop visions and scenarios for the future of open data and we will find pain points that distance us from our visions.

10:55

Break

11:05

Presenting Visions and Pain Points


The visions and their pain points will be presented by a member of each team. 

12:05

Lunch Break

13:05

Workshop 2: Defining Action points


How can we reach the proposed visions? What actions can we take today to be one step closer tomorrow? In this workshop, you will develop action points and help us move one step closer to the future we want to live in.

14:00

Keynote: Implementing the Open Government Strategy 2019-2023, Ruth Meier

Ruth Meier, holder of a lic. oec and Executive MBA from the University of St. Gallen, works since 1982 in the Federal Statistical Office. Since 2003 as a member of the FSO's Executive Board and vice-director. Since 2012, she is in charge of the federal statistics program as well as the coordination of the key players in Switzerland's official statistics. Today, as head of the Strategy, Communication, and Staff division, she is also responsible for the FSO's Staff and Legal Services as well as its diverse communication and dissemination activities. The OGD office, transferred to the FSO at the beginning of 2019, is also located within her area of responsibility. In September 2017, she was nominated Deputy Director General.

14:15

Break

14:25

Presentation of Open Data Student Award


We will award the best open data student project with this year's award.

Do you have a project you want to enter? Please check out the information below. 

14:45

Hyper Talks: Open Data Success Stories


Five people will present their open data success stories in just two minutes. 

Do you have a story you want to share? Or did you have to abandon a project because the data is missing? Or because the data didn't have the quality you needed?

Please apply to give a hyper talk via the following link: http://survey.opendata.ch/view/#!/forms/5eb3d79fe132730004694d5d

15:05 

Break

15:20

Keynote: Nikolai Thelitz: Data journalism during the Covid-19 pandemic

Nikolai is a data journalist at the swiss daily NZZ and a part of its Visuals team which creates data-driven, visual journalism. Before that, he was a political reporter and data journalist at the free daily newspaper "20 Minuten". He studied political science, modern history and data journalism at the University of Zurich.

15:35

Voting on Action Points


The action points developed during the last workshop will be presented and there will be a vote on the Action Points the teams think are the most important.

16:05

Closing

16:15

Apero Roulette
How do I enter a data vision?
We are looking for data visions, but what do we mean by when we say data vision? Think about the future, what should it look like? Optimistically, what will the data policy look like in five or then years? What do you want it to be like? Think about it and write it down. Our four main subjects of the forum have been defined at the Opendata/2019 Forum, they are:
Daten schützen – Protecting Data
Daten öffnen – Opening Data
Datenqualität – Quality of Data
Datennutzung – Use of Data
Your vision should fit into one or more of those four subjects. It should be a positive outlook on the future. Don't hold back. Let your mind run wild. We will publish the submitted visions here, once they reach us.
You can enter your vision by using the following form: http://survey.opendata.ch/view/#!/forms/5eb26dcc0a30660004a6cd21
If you have any questions about the process, please send an email to andrea.allemann@opendata.ch.
How do I apply to give a hyper talk?
Hyper talks are very, very, very short talks of two minutes each. We have space for five success stories about open data. A success story is what you want it to be. A data set that has been used countless times. A data set you discovered that changed your research. An app based on OGD. These are all successes, and there are many other forms of success.
If you don't have a success story, but rather a fail story there might be space for you too. This platform might help you turn the failure into a success.
Please use the following form to apply: http://survey.opendata.ch/view/#!/forms/5eb3d79fe132730004694d5d
If you have any questions about the process, please send an email to andrea.allemann@opendata.ch
What is the Open Data Student Award and how can I apply?
The Open Data Student Award is awarded every year to the student work that uses open data in an exemplary way. The result can either be a paper or an application. All entries must be by students from a Swiss university.  To enter your project please send a One Pager (incl. images) together with your paper or app until June 7 to rahel.ryf@opendata.ch. The winner will receive CHF 1000.
You can find all information in German in this pdf:
Get inspired by the winners and submissions of 2019 and 2018.
How can I support the forum?
Tell your network about the event.
Would you like to be a volunteer at the conference? Please contact us via info@opendata.ch, we are very appreciative of your help
Buy an "Open Data Super Supporter Ticket" to support the forum and the community.
Become a partner and support the forum financially: Please contact info@opendata.ch to receive further information.
Where will the forum take place?
This year's Forum will take place online. We will send you the link to the tool we'll be using one week before the event. We will try to create as many meaningful encounters during the event as possible.
How much will the forum cost?
Due to this being an online event we have reworked our ticketing prices. The ticket prices help us cover the cost of organizing the forum, our working hours, as well as the technical infrastructure and support.
Ticket: 50.-

"Open Data Supporter" Ticket:100.-

"Open Data Super Supporter" Ticket: 150.-

Ticket + New Membership: 90.-

Ticket for Members: 30.-

Student Ticket: 10.-

Student "Open Data Supporter" Ticket: 30.-

Student "Open Data Super Supporter" Ticket: 80.-
Partner
The Opendata.ch/2020 Forum is being organized by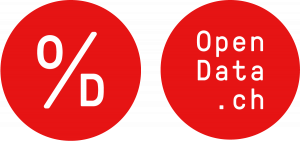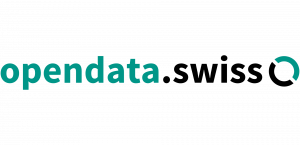 Supporters: