Opendata.ch/2021 Forum (online)
Shedding Light on the Invisible
Tuesday, October 12th, 2021, Online
The Opendata.ch/2021 Forum is a conference that offers experts and the curious the opportunity to learn and exchange the newest findings around Open Data. The forum will take place on the afternoon of October 12th, online.
With this year's theme Shedding Light on the Invisible (Data), we will be looking at the art and science of opening data, hidden data and the space in-between: climate, health, gender and conflict!
Program & Speakers
We have invited many incredibly passionate and interesting speakers who will talk about their research and processes around open data. Below you will find the preliminary program. The program is subject to change.
| | | |
| --- | --- | --- |
| Time | Speaker | Topic |
| | | |
| 13:00 | André Streilein | Open Government Data & Geomapping |
| 13:40 | Tori Boeck | Open Government Data |
| 14:20 | Andrew Young | Open Government Data & Methods |
| 15:00 | Doug Specht | Crisis Mapping |
| 15:40 | Monika Halkort | Crisis Open Data |
| 16:20 | Marcel Salathe | Covid & Health |
| 17:00 | Aidan Peppin | |
| 17:40 | | Forgotten Data |
Talks & Speakers
André Streilein, swisstopo: Geoinformation – making the invisible visible
The Federal Office of Topography swisstopo "measures" Switzerland. It surveys and documents the landscape and the underground, and produces high-quality maps and mappings of the Swiss Topography. Swisstopo opened their data free of charge on March 1st 2021 as Open Government Data. During their talk, they will showcase their process in opening data safely and offering it to the public.
Tori Boeck, Technologiestiftung Berlin: Bridging the Gap: How civil society-public sector collaborations can support open data publishing
In this talk, Tori Boeck will discuss the work of the Open Data Informationsstelle, a project run by the non-profit Technologiestiftung that supports the City of Berlin with their open data activities. 
Andrew Young – The GovLab, NY/USA: Open Government Data, Methodologies and Stewardship
Andrew  Young is the Knowledge Director at The GovLab, where he leads research efforts focusing on the impact of technology on public institutions. Among his projects, he has directed a global assessment of the impact of open government data and created a methodology for leveraging corporate data to benefit the public good.

Doug Specht, University of Westminster/UK:
Opening Pandora's Box: Mapping and Open Data
The bringing together of open-source mapping tools and open-source data has been a revolutionary act. It has enabled a whole generation to have access to not only the data about their own lives, but also the tools with which to use this data to tell their own stories. This has had widespread impact on previously subjugated populations and has enabled a light to be shone on humanitarian, indigenous, gender, environmental and human rights in ways not previously possible. Between these great success stories though other stories are further occluded and forgotten among the mass of newly available data. For others having their data public is not so much a liberation as a punishment. This talk will discuss the ways in which mapping open data worked to the advantage of many, but will also challenge the notion that all data should be open and mapped.
Doug Specht is a Chartered Geographer, a Senior Lecturer and the Director of Teaching and Learning in the School of Media and Communication at the University of Westminster.
Monika Halkort, University of Applied Arts Vienna: How Open Data may Fail Humans
Monika Halkort currently lectures at the University of Applied Arts in Vienna, Austria. Her research focuses on the political and moral ecology of digital infrastructures and datafication, emphasizing, in particular, the material entanglement of techno-scientific instrument platforms with colonial knowledge regimes.  The main geographic focus of her work is the Arab world and the Mediterranean South – which she will talk about in her talk: "Touching Visions. Race, Death and Epistemic Justice in the Mediterranean Sea". 
Marcel Salathé – EPFL/ CH: Covid Data
Marcel Salathé is a Swiss digital epidemiologist. He is currently an associate professor at École Polytechnique Fédérale de Lausanne (EPFL)[1] He is the director of the Lab of Digital Epidemiology, based at EPFL's Geneva Campus. In the first year of the COVID-19 pandemic, Salathé was the most quoted scientist in the Swiss media.

Aidan Peppin – Ada Lovelace Institute, UK: The datafication  of health
Aidan is a Senior Researcher at the Ada Lovelace Institute. He works on public engagement projects like the Citizens' Biometrics Council, and on the consequences of data and AI in health. Aidan has a degree in Drama, where he studied how the stories we tell about science and tech can have profound effects on how we perceive and design them. Aidan will talk on the dataficatio of health, the boundaries of health data and paricipatory stewardship.
Simone Pengue – Biozentrum of University of Basel: Forgotten data: the leftovers of science – From lab to screen
Simone Raffaello Pengue (Lugano, 1992) is a biophysics PhD student at Biozentrum of University of Basel. He is also a freelance science journalist and has recently released his first documentary "Forgotten Data: the Leftovers of Science", which granted him the Prix Média Newcomer 2021. Check out the trailer here and the full documentary here.
Sessions
Opendata.ch/2021 Forum is all about openness – and we love living our mission! For this year's Forum we invited our ecosystem to host a session during the day. However, since we've moved the forum to be online we're now organising regular workshops after the forum, open to all as both participants and hosts.
Do you want to share your insights and skills or fuel an interesting discussion?  Write to darienne.hunziker@opendata.ch and let's have a chat.
Open Data Student Awards – @DINACon
The Open Data Student Award is awarded every year to the student work that uses open data in an exemplary way. The result can either be a paper or an application. All entries must be by students from a Swiss university.  To enter your project please send a One Pager (incl. images) together with your paper or app until October 9th to andrea.allemann@opendata.ch. The winner will receive CHF 1000. This year we will be presenting the Open Data Student Award at the DINAcon.
Get inspired by the winners and submissions of 2020, 2019 and 2018.
For more detailed information click here.
How can I support the forum?
Tell your network about the event.
Become a partner and support the forum financially: Please contact darienne.hunziker@opendata.ch to receive further information.
IRL or online?
As much as we would have loved to have the forum taking place IRL this year – we want to keep everyone safe, which is why we've decided with the heaviest of hearts to move the forum to an online (shorter, snappier, flexible and FREE) version. This way more people can come and have a look at what Open Data means and does and hides.
How much will the forum cost?
Participation is for free. We're grateful to be able to offer an interesting afternoon thanks to our sponsors and donors. Please sign up to take part in this year's Forum!
Partner & Sponsors
The Opendata.ch/2020 Forum is being organized by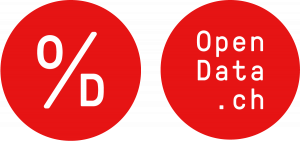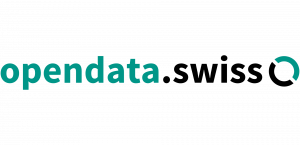 Supporters: