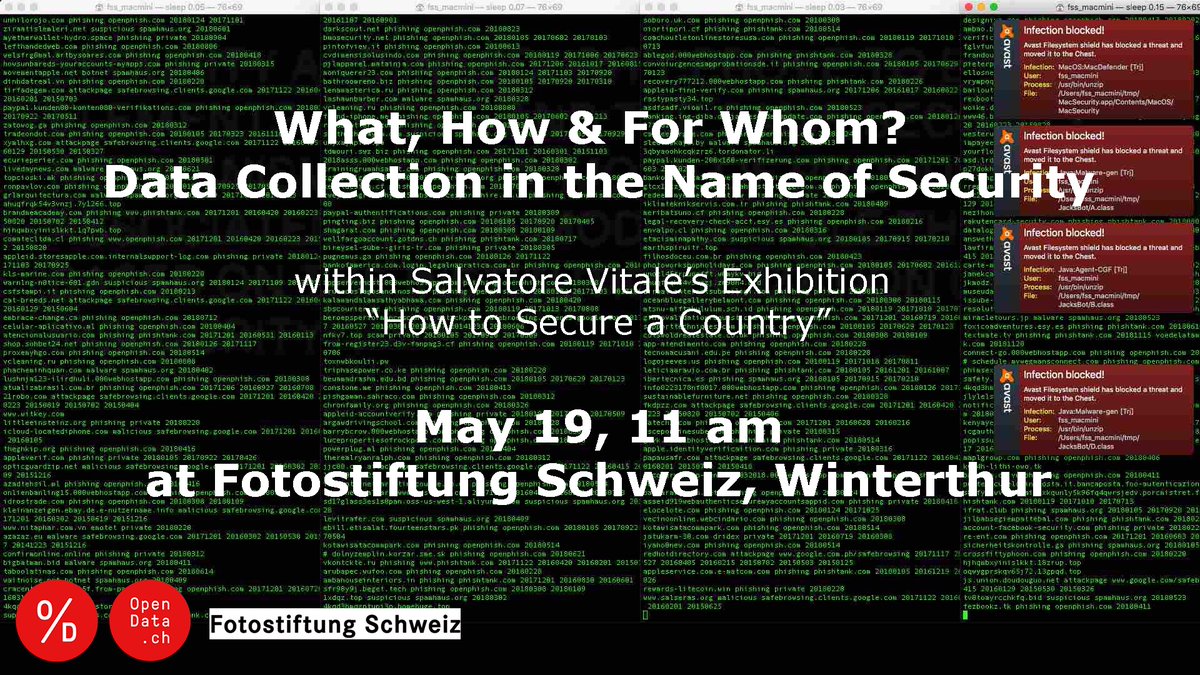 Join our discussion on "What, How & For Whom? Data Collection in the Name of Security" at Fotostiftung Schweiz (Grüzenstrasse 45, 8400 Winterthur) on May 19, 11 am.
Opendata.ch is organising and moderating a panel with data and security experts:
Hannes Gassert, Co-founder of Opendata.ch

Sandra Tobler, Co-founder of Futurae

Hernani Marques, Activist at Chaos Computer Club Switzerland
The event will take place within Salvatore Vitale's Exhibition «How to Secure a Country».
A registration is not necessary and the event is free of charge.