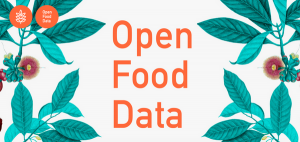 We're excited to invite you the next Open Food Data Hackdays on the 27th and 28th of January at EPFL in Lausanne (Register here) as well as on the 16th and 17th of February at alte Markthalle in Basel (Register here). 
If you care about food, no matter if it's due to ecological, health, social or gourmet reasons, this is the place to be! Engineers, designers, agriculture and nutrition experts, entrepreneurs and students are brought together to jointly develop new solutions for a transparent, efficient, and innovative food industry based on open food data.
During the Hackdays you get the chance to work with like-minded team members on a project idea you care about and have the support from Open Data right at your side. If you are selected as one of the most promising projects, you will be part of our incubation program for several months. Please visit food.opendata.ch for more information and further details about new data sets, project ideas as well as our Slack group will follow within the next weeks.
For everyone who's wondering how the great projects chosen in the beginning of the year are doing: we're still busy incubating them and making sure they create impactful solutions. We will disclose their achievements and next steps in the end of November.
If you have any questions or feedback please get in contact via food@opendata.ch.