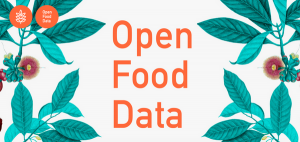 The future of food concerns us all! Designers, engineers, farmers, entrepreneurs – and you!
Take the opportunity and sign up now for our next Open Food Data Hackdays on the 27th and 28th of January at EPFL in Lausanne (Register here and no worries, the price of the ticket will be reimbursed after the event) as well as on the 16th and 17th of February at alte Markthalle in Basel (Register here).
At our Hackdays individuals interested in data, food & innovation are brought together to jointly develop new solutions for a transparent, efficient, and fair food industry based on open food data.
During the Hackdays you get the chance to work with like-minded team members on a project idea you care about and have the support from Open Data right at your side. If you are selected as one of the most promising projects, you will be part of our incubation program for several months. Please visit food.opendata.ch for more information.
If you have any questions or feedback please get in contact with us via nikki.boehler@opendata.ch.